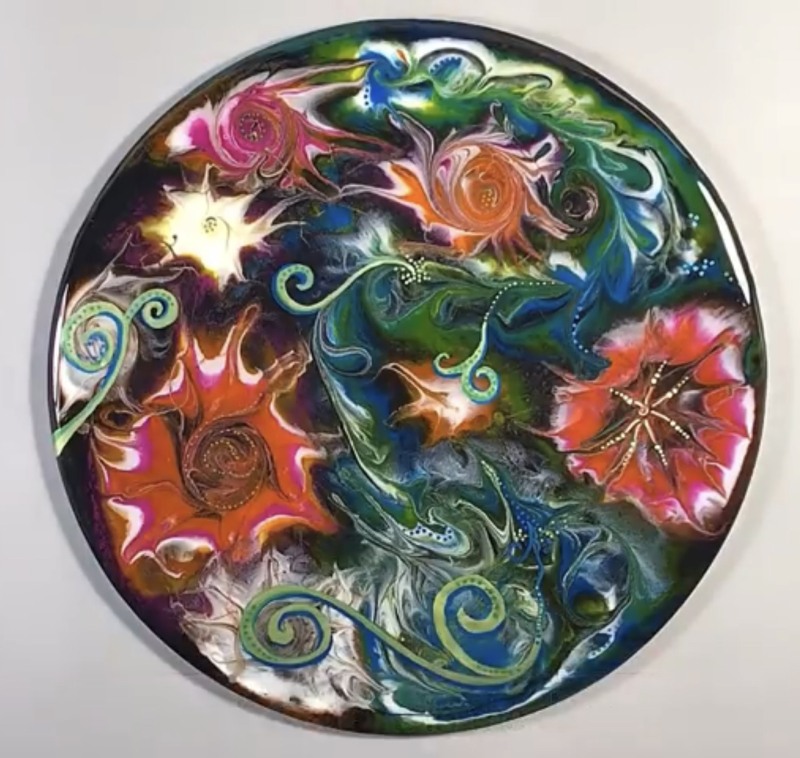 with Pia Douglas
Next session: October 17th, 2020
Saturday, October 17 | 2-4pm
Ages: adults
$60 members | $65 non-members
Instructor: Pia Douglas
In a relaxed atmosphere, prepare for an afternoon of pure fun and discovery with mixed medium painting. Put together a wooden substrate, acrylic paint, resin and little imagination and voila! You get a beautiful piece artfully decorated. Easy to make the instructor, Pia Douglas will guide you step by step into a whirlwind of whoas of interests!
Rest assured that the Mansfield Art Center takes sanitation seriously at all times. For your protection and other's, we kindly ask you to respect social distancing and to wear a mask for the duration of the workshop.
Only a maximum of 10 people can register for the workshop so make sure you sign up on time.
A waiting list will be available .
The cure time for the resin is 48 hours for you to be able to enjoy your piece. The Mansfield Art Center will let you know when it is ready.