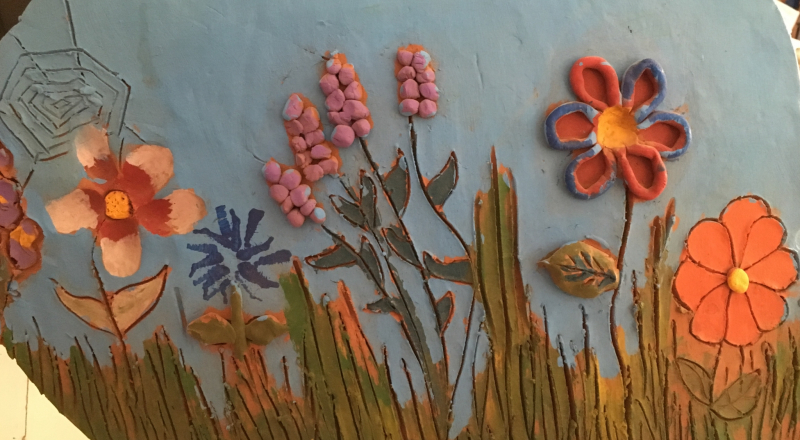 with Pia Douglas
Next session: October 3rd to November 7th, 2020
Let your child create and play with clay!
Bas Relief is an artistic technique that involves lightly carving a design into a surface.
In Europe, buildings often carry some bas-relief at the bottom or top of their structure.
Little artists will enjoy adding or subtracting clay on a clay slab, forming their secret garden.
Under the supervision of the instructor, Pia Douglas, students will create their own bas relief.
This will be done in 2 different days. The first part is to create the bas-relief and once fired students will decorate their project with acrylic paint.
Rest assured that the Mansfield Art Center takes sanitation seriously at all times. For your protection and other's, we kindly ask you to respect social distancing and to wear a mask for the duration of the workshop.
Only a maximum of 10 people can register for the workshop so make sure you sign up on time.
A waiting list will be available